Bigthinx Software Pvt. Ltd.
BigthinX is a deep-tech company pushing the boundaries of innovation in fashion retail, Its artificial intelligence software uses only one's photos to create personalized 3D avatars and digital garments for virtual clothing trials. Offering services which are easily and quickly deployed on retailers' existing apps and websites.
Seek collaborations with fashion retailers or brands.
http://www.bigthinx.com
[Sector: Fashion, Retail]
Ethereal Machines Pvt. Ltd.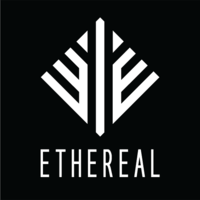 Ethereal Machines is a start-up that aims to bring deep-tech expertise to every engineer across the world, by utilising advancements in the field of mechanical design and electronics to build high performance precision technology. They are bringing CNC technology (5axis CNCs presently) to the MSME sector by providing user friendly and affordable technologies. They have a strong distribution channel and have clocked initial sales in the field of medical machining, non-ferrous metals and plastic machining.
Seek clients and partners in medicine, plastic engineering, aluminum machines and so on, excepting product improvements.
https://www.etherealmachines.com
[Sector: Manufacturing]